Random image

Chris Evans Cap Poster
Comments: 0
Tim


Uncle Sam's Birthday 4th of July T Shirts
by
Holidayfunstore
See more
Uncle sam T-Shirts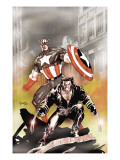 Wolverine Captain America
Buy this Art Print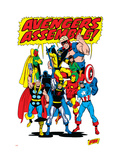 Avengers No.71 Group: Goliath Art Print
Buy this Poster

Buy Action Hero Abs

to develop your abs!

Action Hero Abs the site
Health and Fitness Videos


Buy The Time Cruisers The Exodus Trap
A book for those that love World War II, beating Nazis, time travel, and old fashioned action!
Cap Super 8
---
Cap Super 8
Description: From 1976, Cap in Super 8!!!!! This is a reel of the 1960s cartoon. Keep in mind, this is before home VHS so Super 8 use to be big...
Keywords:
Date: 18.11.2009 08:56
Hits: 840
Downloads: 0
Rating: 0.00 (0 Vote(s))
File size: 295.7 KB
Added by:
Tim
God Bless America Tank
by
Holidayfunstore
For lots of fun product stuff check out these pages.
Cartoon Animals
Christian Products
Cool Designs
Holidays
Sports and Fitness
Superheroes